Event Details
The world of Sourcing is changing, and we all need to prepare. Core is happy to announce that on November 13th, 2019 we will be holding our 14th Annual Core Conference. This year we will be discussing Disruption in Sourcing!
Join the Core community of sourcing leaders from across Canada to learn and discuss topics such as Cyber Security, the Gig Economy, Sourcing Trends, and the direction of the sourcing industry.
For this event, we are proud to have Kristina Verner, Vice President, Innovation, Sustainability & Prosperity at Waterfront Toronto as our keynote speaker who will be discussing the impact of smart cities.
We will also have presentations by industry leaders from IBM, Wipro, and ISG.
Tickets to this event are complimentary for Core members.
Core's Annual Conference always sells out early. - Get your ticket today!
Planned Agenda*:
*May be adjusted prior to the event
Core would like to thank our event sponsors for making events like this possible. Thank you to IBM, Wipro & ISG !

Kristina Verner, Vice President Innovation, Waterfront Toronto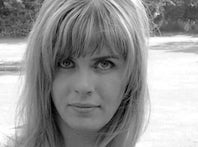 Kristina Verner is the Vice President, Innovation, Sustainability and Prosperity, responsible for a variety of strategic initiatives for Waterfront Toronto. Kristina is a core member engaged on the Sidewalk Toronto Project, a joint effort between Waterfront Toronto and Alphabet's Sidewalk Labs. In 2013 and 2014, under her stewardship, Waterfront Toronto led the bid to have the City of Toronto recognized in both the Smart21 and Top 7 communities in the world by the Intelligent Community Forum (ICF). In 2014, Toronto was selected as the Intelligent Community of the Year. She is active both nationally and internationally in the smart city movement and serves Board of Directors for the ICF Foundation and ICF Canada. Previously, Kristina led various aspects of the Connecting Windsor-Essex Smart Community, securing significant funding to support region's smart city efforts and led the bid that resulted in Windsor-Essex being recognized as one of Top 7 communities in the world by the ICF.
Ray Boisvert - Associate Partner, Industrial Sector, IBM Canada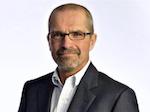 With his deep background in national security, as well as his varied experiences in consulting within the realm of corporate risk, Ray has been recently appointed Associate Partner, Industrial Sector, for IBM Canada.
At the outset of his career, and after five years in federal policing with the RCMP, Ray joined the Canadian Security Intelligence Service (CSIS) in 1984 and retired in 2012 as the Assistant Director. During his tenure, Ray was involved in all aspects of security intelligence operations, such as leadership of the Intelligence assessment directorate, counter terrorism, as well as driving national security priorities pertaining to operational risk, data exploitation and covert operations.
Previously, and in the private consulting realm, Ray worked with a variety of clients to help them acquire a deeper understanding of geo-strategic threats to business integrity and viability. He delivered business intelligence solutions affecting core challenges such as cyber and insider threats, while guiding resilience building. He also consulted on global business strategies such as M+A opportunities.
More recently, Ray was appointed as the first Security Advisor for Province of Ontario. In this role, Ray provided advice and intelligence on areas of public safety and national security that fall within provincial responsibility. While reporting to the Secretary of Cabinet, Ray supported efforts to protect provincial assets from events that could affect services, networks and facilities that are critical to Ontario's economy, public safety and security.
Stanton Jones, ISG Director of Research and Principal Analyst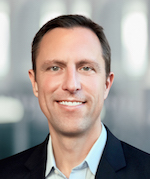 Stanton Jones helps enterprise businesses and IT leaders rationalize and capitalize on emerging technology opportunities amid the shift to a future dominated by Cloud and Digital Business. He brings extensive knowledge of today's Cloud and Digital Labour ecosystems, as well as other key disruptive trends that are helping to shape and define the IT services and outsourcing markets. Stanton is a recognized expert, and has been quoted in CIO, Forbes and The Times of London.
Dyan Finkhousen, Founder & CEO Shoshin Works

Founder & CEO of Shoshin Works, Dyan Finkhousen has driven game-changing impact and transformed enterprise operations for more than two decades.
Before launching Shoshin Works, Dyan was GE's Global Director of Open Innovation and Advanced Manufacturing, Founder of GE GeniusLink and GE Fuse. A global authority on The Future of Work and Open Innovation - Dyan cultivated an expert ecosystem with reach to over 21 million resources, oversaw over 1,000 outcome-based programs and enabled over $6 billion in impact for GE teams and clients. She also helped coach GE's industrial leadership teams on the development and
commercialization of new IoT product and service portfolios, and oversaw the development of GE's global IoT brand, Predix. Valued for her record of creating and scaling transformational business models, Dyan has served on client advisory boards for Expert Economy companies and is an Advisor and Founding Member for Open Assembly. Dyan's award-winning thought leadership has been showcased in The Wall Street Journal, Forbes, Wired, Harvard Innovation Lab, Harvard Analytics curriculum, MIT Sloan, Cooper-Hewitt Museum, Nikkei Business, CIO Review, Slush, keynote speaking engagements and podcasts.
IBM: Information Overload - The challenges and opportunities facing organizational security in a 21st Century context
Today's cyber security challenges are complex, and they are becoming more obviously so with every data breach event. More specifically, the volume and velocity of those local and remote threats are increasingly poised to interrupt your business. Disconnected point products and services don't provide the comprehensive solutions you need, when you need them. What's more, those solutions tend to be expensive and hard to manage, potentially leaving you with depleted pockets and unmitigated risks.
In a field flooded with 1,200+ point product vendors, join us to understand how you can make the right strategic decisions to safeguard your business interests, while enabling your strategic business objectives.
ISG: Sourcing Trends - ISG will discuss results from the Q3 ISG Index™
CORE is happy to announce that Stanton Jones, Principal Analyst with ISG will discuss results from the Q3 ISG Index™. Stanton will also discuss early findings from ISG's Generation 3 research study which is focused on next-generation IT services and sourcing. The ISG Index™ has been assessing and analyzing the state of the global IT services market for the past 17 years, over 67 consecutive quarters. The Index is considered the authoritative source for marketplace intelligence related to outsourcing transaction structures and terms, industry adoption, geographic prevalence and service provider performance. It covers both the traditional, managed services sourcing market as well as the fast-growing as-a-service market. A look at the data in the ISG Index™ shows dramatic changes to the sourcing industry over the past two decades, including profound changes to the typical size and length of outsourcing deals and to the fundamental business rationale for outsourcing. The result has been significant changes to both the structure and focus of traditional and as-a-service providers.
ISG is a leading global technology research and advisory services firm. ISG was formed with the 2007 acquisition of TPI; considered by many to be the pioneer of the third party outsourcing advisory industry followed by Compass (acquired by ISG in 2012); the pioneer of the IT benchmarking industry. Since then, ISG has gone on to acquire a number of other companies including Alsbridge and TracePoint; a firm focused on Organizational Change Management for large-scale technology implementations impacting people, process and technology. ISG has advised on more than $500 billion in contract value in more than 40 countries around the world.
McCarthy Tetrault,
66 Wellington St W Suite 5300
Toronto, ON
M5K 1E6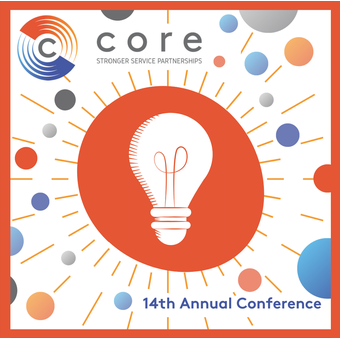 66 Wellington St W Suite 5300, Toronto, ON M5K 1E6