Event Details
As we enter the Fourth Industrial Revolution, Business 4.0 enterprises need to transform their workplace to truly be able to address digital disruption.
As the modern workplace demands interdisciplinary, T-shaped digital skills (depth of domain specialization and width of multipurpose technology skills), IT and talent sourcing strategies will need to be reimagined.
This discussion forum will focus on how new ways of working & org structures, AI powered knowledge & collaboration, quantified self, gamification and persuasive design will help reimagine workplaces as intelligent automation continues to reduce the need for human cognitive capability for a wide variety of repeatable tasks. Interdiscipinary teams made up of full time, part-time, and freelance employees will collaborate in an agile manner to deliver on a perpetual state of enterprise transformation. In summary, transforming customer experience in a digital world is impossible without transforming employee experience.
Our keynote speaker for this session will be Ashok Krish - Global Head, Digital Workplace at Tata Consultancy Services. Ashok will be joined on the panel by Alice Thomas, Chief Digital Technology Officer from Sunlife
Ashok Krish - Global Head, Digital Workplace at Tata Consultancy Services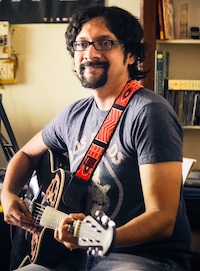 Ashok helps customers imagine the future of work for their employees.
His global team works at the intersection of design, technology and behavioural science, and helps conceptualize and implement modern, persuasive and immersive intranets, collaboration and learning experiences.
Ashok additionally heads the Digital Workplace Reimagination initiative within TCS, designing/building and implementing social collaboration, HR apps and Microlearning platforms for 400,000+ associates.
Outside the office, Ashok is an open source enthusiast, a classical violinist, guitarist, amateur cellist, columnist for various newspapers, as well as a former radio jockey.
Alice Thomas, Chief Digital Technology Officer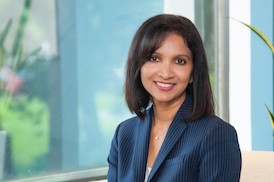 Alice is the Chief Digital Technology Officer at Sun Life Financial. Alice joined Sun Life in 2007 and has over 20 years of experience focused on digital strategy and solutions.
In her current role Alice is responsible for technology enablement of the company's digital strategies globally. This includes: portfolio management and governance of digital initiatives, creation and management of a global technology roadmap to support business initiatives, providing thought leadership on emerging technologies and enabling global adoption and leading a competitive technology intelligence function.
In addition, she leads a global centre of excellence for the design and delivery of digital solutions for Sun Life's clients, advisors and employees.
Alice is also responsible for leading an Enterprise Services wide technology Innovation program, including the launch of several labs for co-creation and incubation of ideas to deliver world-class client solutions enhanced through digital channels.
She holds a BSc. in Computer Science from the University of Ottawa and an MBA from the Rotman School of Management at the University of Toronto.
Tory's.
79 Wellington St W #3300, Toronto, ON M5K 1B1, Canada
8:00 – 8:30: Breakfast
8:30 to 9:15: Presentations, questions and discussion
9:15 – 9:30: Break
9:30 to 10:15: Panel Discussion
Select number of tickets and Click on the orange Register button below to register for the event.
NOTE: You must be logged in to register as a CORE member.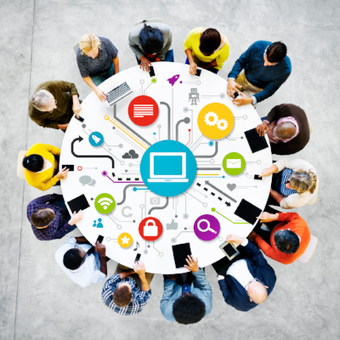 79 Wellington St W #3300, Toronto, ON M5K 1B1, Canada