Event Details
*** This will be an ONLINE event. A link to the session will be emailed prior to the session start ***
Sourcing and Sustainability: Your role in meeting Canada's Paris targets and more.
Session Overview:
Organizations globally are become more and more focused on sustainability and sustainable practices.
The common misconception is that these produce additional cost, where in fact this can be an opportunity for cost reduction and better practices across your organization. Join us on April 23rd where Core is proud to welcome Frances Edmonds from HP and Richard Corley from Goodmans, who will be discussing how the sourcing industry is positioned to be a leader in sustainability, and steps we need to take to make a positive contribution.
In this session we will discuss:
What are the problems in sourcing today?
The Circular Economy and sustainable sourcing
What is being done?
What can you do to contribute?
Frances Edmonds - Head of Sustainable Impact, HP Canada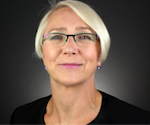 In her role as head of Sustainable Impact, Frances Edmonds is responsible for overseeing HP's full suite of corporate social responsibility programs including strategic partnerships with key nonprofit organizations and an industry leading volunteer program. Under Frances's leadership, HP became the most sustainable technology company in Canada in 2018.
Frances works closely with HP's many partners to drive sustainable practices across HP's business and throughout Canada. From being a founder of WWF's Living Planet @ Work and Living Planet @ Campus programs to her TEDx talk demonstrating the power of collaboration, Frances seeks new and innovative ways to leverage the power of HP to create meaningful change across Canada.
Frances also has a passion for environmental education developing and implementing global environmental education and volunteer programs for HP. She is frequently featured in the news as an expert resource for media on sustainable impact.
Frances received her second Clean 50 award in 2017 recognizing her as one of Canada's top sustainability professionals. She sits on the boards of Learning for a Sustainable Future and the Schulich Centre for Responsible Business advisory council.
Frances started her career with the UK Government as an enforcer of environmental health and safety requirements followed by her role as manager of environmental health and safety in Canada's chemical and pharmaceutical industries. Frances has a degree in Environmental science
Richard Corley , Partner - Goodmans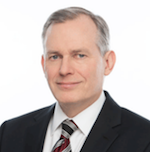 Richard Corley is a Partner at Goodmans and leads the Outsourcing and Cleantech practices. He has more than 25 years of experience working closely with technology companies in Canada. He has acted as lead counsel to major corporations in complex outsourcing transactions, joint ventures, technology acquisitions and licensing, cleantech transactions, and in a variety of other technology-related commercial and corporate law matters. He was recently named a member of Canada's 2016 Clean50, a program honouring leaders who are advancing the cause of sustainability in Canada.
This will be an ONLINE event. A link to the session will be emailed prior to the session start
Select number of tickets and Click on the orange Register button below to register for the event.
NOTE: You must be logged in to register as a CORE member.