Event Details
Blockchain 101
Ask and you shall receive! Core members have been asking for a session dedicated to Blockchain, so we are pleased to announce on December 11th we will have KPMG keynote a session focused on Blockchain 101, helping you understand the basics of blockchain and its potential value.
Entities in all sectors are investing in identification and implementation of blockchain use cases within the enterprise space. Blockchain presents a plethora of opportunities for businesses to gain efficiencies within their various functions, from supply chain to trade settlement and more.
This session will provide an overview of blockchain, its potential capabilities, global use cases and findings, along with discussion around the new risks and considerations introduced with enterprise blockchain solutions.

Jonathan Jennings and Kareem Sadek will deliver a keynote focused on:
A background of blockchain technology and its origin
Use cases from around the globe
Criteria for identifying whether blockchain is the appropriate technology for a use case
Technology risks introduced by blockchain solutions and relevant control areas
Considerations in a consortium approach and how companies are experimenting with blockchain today.
After their presentation, they will be joined on an interactive panel featuring Matthew Snyder, associate at Osler, Wiliam Ma from the Bank of Montreal, and Hanumantha Rao, Global Head of Technology & Partnerships, Blockchain Services from Tata Consultancy Services who will answer questions from the audience.
Kareem Sadek, Partner at KPMG (Canada) - Technology Risk Consulting, Emerging Tech & IT Internal Audit Leader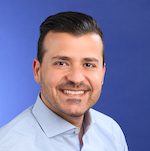 Kareem is a Partner in KPMG Canada's Risk Consulting practice. Kareem brings over 17 years of professional services experience, and focuses in the areas of emerging technology risk, crisis management, IT internal audit, IT governance, internal controls and risk management services. Kareem is KPMG Canada's IT Internal Audit leader and the Risk Consulting leader for Blockchain.
Jonathan Jennings, Project Manager, Management Consulting at KPMG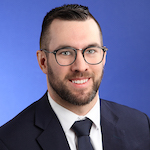 Jonathan is the Project Management Lead for KPMG Canada's National Blockchain Practice. Jonathan's work focuses on strategic planning, use case qualification, and practice management. As a member of the national group, Jonathan also works closely with the broader KPMG global team brining experiences from the global market to Canadian clients across all of our service lines.

Matthew Snyder - Associate, Technology Practice. Osler, Hoskin & Harcourt LLP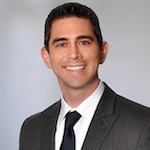 Matthew is an associate in the technology practice group at Osler Hoskin & Harcourt LLP. Matthew's practice includes advising on corporate and commercial matters with a focus on technology, complex outsourcing, and licensing arrangements.
Hanumantha Rao - Global Head of Technology & Partnerships, Blockchain Services at TCS
Hanumantha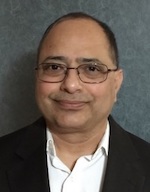 is responsible for identifying strategic opportunities and establishing and fostering strong partnerships to help build and grow TCS' Blockchain Services business.
During his tenure with TCS, he's helped constitute TCS' strategic relationship with MIT Media Lab and has also served as a core member of the 'Vivacious TCS' initiative where he was responsible for reimagining and architecting internal digital platforms that helped make TCS' workplace more collaborative, open, agile and responsive.
A 'futurist' at heart, Hanumantha is a prolific blogger on TCS' internal Enterprise Collaboration Platform where he regularly provides his unique perspectives on a range of topics that span various technologies and industries.
Hanumantha holds a Bachelors degree in Technology (Electrical and Electronics Engineering) from JNTU Anatapur, and also has a Masters degree in Technology (Industrial Management) from IIT Kharagpur.
William Ma - Director, BMO Partners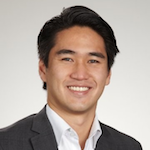 William Ma is the Director of BMO Partners - a group within the Bank of Montreal responsible for overseeing partner strategy and relationships across the enterprise. With open banking on the horizon, this team is focused on accelerating BMO's agenda, dedicated to executing on a clear strategy with relevant partnerships.
Will has spent his career in a diverse range of roles within financial services, including investment banking, corporate strategy and sales force effectiveness. He also spent several years scaling venture-backed fintech start-ups, which enables him to bring a unique perspective to industry innovation. Will is a CFA charterholder and has a bachelor's degree from the University of Toronto.
Osler
100 King St W 63rd floor
Toronto, ON M5X 1B8
8:00 – 8:30: Breakfast
8:30 to 9:15: Presentations, questions and discussion
9:15 – 9:30: Break
9:30 to 10:15: Panel Discussion
Select number of tickets and Click on the orange Register button below to register for the event.
NOTE: You must be logged in to register as a CORE member.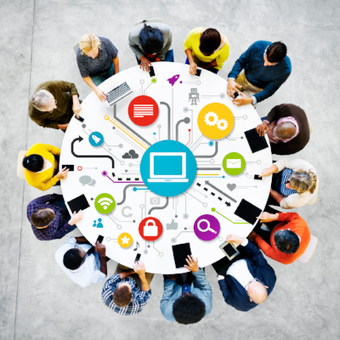 100 King St W 63rd floor , Toronto, ON M5X 1B8