Event Details
*** Please note that this event is postponed, and being rescheduled to April 2020***
Data-driven Insights for Better Business Outcomes

In the last few years we have seen new business models emerging that integrate the physical and digital worlds. On the heels of this rapid evolution, more and more business leaders are beginning to recognize that they need to leverage data and technology to stay competitive. But, research indicates most companies are still not maximizing the value of the data available to them. What is stopping them from harvesting those crucial insights and making the changes necessary to grow their business? If you guessed technological shortcomings, you are only partially correct. It turns out cultural barriers have a much larger role to play.

Join the Core community on February 11th to discuss what's holding companies back from generating game-changing data-driven insights and putting them into action.

We are pleased to have Dinanath (Dina) Kholkar, TCS' VP & Global Head, Analytics & Insights as the session's keynote. Dina will also be joined by Kelly Shen, Chief Technology & Data Officer, Canada Pension Plan Investment Board; Warren Shiau, Vice President of Research, IDC Canada; and Richard Corley, Partner, Goodmans for an open panel discussion.
Dinanath Kholkar – Vice President & Global Head, Analytics & Insights at Tata Consultancy Services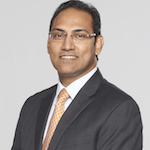 With nearly 30 years experience, Dinanath (Dina) and his team guide many of the world's largest companies in their digital transformation journeys. By unlocking the potential of a business's data through the power of analytics and artificial intelligence (AI), Dina and his team help customers uncover new business opportunities, drive growth and find new revenue streams.
Over the years Dina has held diverse leadership roles across the organization. He was responsible for building TCS' data warehousing and data mining expertise and laying the foundation for the organization's Business Intelligence practice. Dina has also led TCS' Business Process Services (BPS) & Business Analytics units and served as the CEO & Managing Director of TCS eServe.
As a champion of diversity and inclusion, he led TCS' All Women Centre in Riyadh and supports the Avasara Academy, which helps girls develop leadership skills. Dina is also a member of the Board of Governors of his alma mater, Veermata Jeejabai Technological Institute (VJTI), and is actively involved in the institute's alumni association. He provides leadership, guidance and strategic direction in the fields of education, sustainable agriculture, and 'data for good' through his volunteer work at IEEE Pune Section, Pune International Center (PIC), and the Tata Group
Dina resides in Pune, India with his wife, son and parents. He is a sports enthusiast who loves playing badminton, travelling to new places, and is passionate about photography.
Kelly Shen, Senior Managing Director, Chief Technology & Data Officer, Canada Pension Plan Investment Board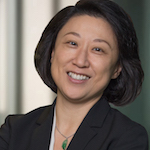 Kelly is responsible for all aspects of CPPIB's technology and data capabilities and leading the firm's efforts to optimize the use of data, advanced analytics, and technology to enable business growth, process automation, and innovation.
Prior to joining CPPIB, Kelly served as the Chief Operating Officer and Executive Managing Director for S&P Global Ratings in New York. Prior to S&P, Kelly was the Chief Information Officer, Business Intelligence for GE Capital, where she had dual responsibilities for GE Capital's global risk data warehouse and Capital Americas' entire data ecosystem and established an award-winning innovation team.
Kelly holds an MBA from New York University's Stern School of Business and Bachelor of Science from the University of Virginia. She was recognized with the CIO 100 award in 2014 for turning analytics into money-making products, and Computerworld's Premier 100 IT Leaders honor in 2015 for positively impacting organizations through technology.
Warren Shiau - Research Vice President, IDC Canada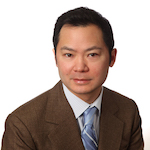 Warren has more than 20 years of industry analysis and market research experience consulting and executing research programs for global B2B and consumer-oriented tech and non-tech firms. Warren combines methodological expertise in quantitative and qualitative research with IT analyst experience. He is currently focusing on AI/machine learning implementation as well as executing custom sales & marketing support and thought leadership projects for clients. Warren's research priorities for AI/machine learning include process and workflow change as well as the use of these technologies in digital transformation initiatives.
Richard Corley , Partner - Goodmans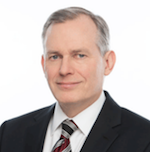 Richard Corley is a Partner at Goodmans and leads the Outsourcing and Cleantech practices. He has more than 25 years of experience working closely with technology companies in Canada. He has acted as lead counsel to major corporations in complex outsourcing transactions, joint ventures, technology acquisitions and licensing, cleantech transactions, and in a variety of other technology-related commercial and corporate law matters. He was recently named a member of Canada's 2016 Clean50, a program honouring leaders who are advancing the cause of sustainability in Canada.
Goodmans LLP - 333 Bay St #3400
Toronto, ON M5H 2S7, Canada
8:00 – 8:30: Breakfast
8:30 to 9:15: Presentations, questions and discussion
9:15 – 9:30: Break
9:30 to 10:15: Panel Discussion
Select number of tickets and Click on the orange Register button below to register for the event.
NOTE: You must be logged in to register as a CORE member.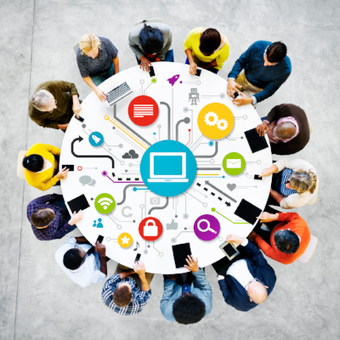 Goodmans LLP - 333 Bay St #3400, Toronto, ON M5H 2S7, Canada