Event Details
In today's business fast-paced business environment, we see that digitally native enterprises are constantly innovating methods to analyze vast amounts of data on high performance computing platforms to build powerful AI solutions. Many such enterprises, such as Amazon and Google, have leveraged AI to become giants both due to their sustained profitable growth as well as their ability to deliver superior customer experiences.
The success of enterprises such as Amazon and Google have inspired broad interest in AI so most enterprises invest in AI efforts today. While many have succeeded, most continue to struggle as they don't fully address risks in implementing AI solutions. These risks arise from failure to experiment at scale, but also from attempts to implement black-box model that suffer from bias or can't be explained adequately to their own subject matter experts or regulators.
Core is proud to welcome Rajesh Iyer, VP NA Financial Services at Capgemini to discuss the Risk vs Reward balance from AI solutions. Joining Rajesh for the panel discussion will be Maciej Hryniewicki from PwC, and Lawrence Jordan from RBC Wealth Management. The panel will be moderated by Richard Corley from Goodmans.
Rajesh Iyer - VP NA Financial Services at Capgemini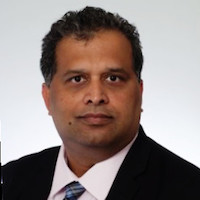 Rajesh is responsible for driving growth in Machine Learning and Artificial Intelligence capability as part of the Insights & Data Global Service Line at Capgemini. He comes to Capgemini with 20+ years of Data Sciences/AI experience across multiple domains, such as Risk, Distribution, Operations and Marketing, but working mostly with very large financial services institutions across the Banking and Insurance verticals.
Maciej Hryniewicki, Ph.D. - Senior Consultant, Analytics & AI at PwC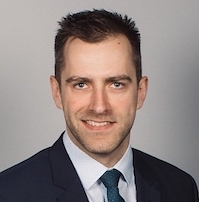 Maciej leads the planning and execution of AI & machine-learning solutions for large multinational clients at PwC. He joined PwC shortly after receiving his Ph.D. in Applied Mathematics from the University of Toronto, and holds 9 international publications in scientific computing, numerical methods and machine learning.
Richard Corley , Partner - Goodmans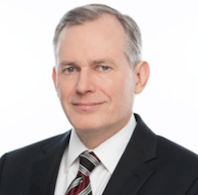 Richard Corley is a Partner at Goodmans and leads the Outsourcing and Cleantech practices. He has more than 25 years of experience working closely with technology companies in Canada. He has acted as lead counsel to major corporations in complex outsourcing transactions, joint ventures, technology acquisitions and licensing, cleantech transactions, and in a variety of other technology-related commercial and corporate law matters. He was recently named a member of Canada's 2016 Clean50, a program honouring leaders who are advancing the cause of sustainability in Canada.
Lawrence Jordan, Director RBC Wealth Management A.I. (Applied Analytics & Innovation)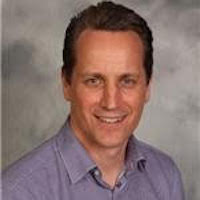 Lawrence leads an analytics practice within RBC Wealth Management to help the business become more of a data driven decision making business, by helping to identify machine learning and artificial intelligence opportunities within Wealth Management. His work in building out a team within the business of highly skilled data scientists, data engineers, data visualizers and big data engineers has helped influence business strategy and data strategy to create a better advisor and client experience.
Goodmans LLP
Bay Adelaide Centre, 333 Bay St #3400
Toronto, ON M5H 2R2
8:00 – 8:30: Breakfast
8:30 to 9:15: Presentations, questions and discussion
9:15 – 9:30: Break
9:30 to 10:15: Panel Discussion
Select number of tickets and Click on the orange Register button below to register for the event.
NOTE: You must be logged in to register as a CORE member.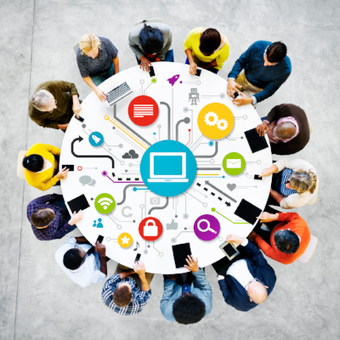 Bay Adelaide Centre, 333 Bay St #3400, Toronto, ON M5H 2R2, Canada