Event Details
Women In Sourcing Networking Event
CORE is proud to present our inaugural Women in Sourcing networking event.
This evening cocktail event will bring together sourcing leaders from different organizations and feature a panel of senior women discussing opportunities and the state of the sourcing market. They will share details of their own career path and lessons learned while taking questions from the audience, and provide an overview of what organizations are doing to promote more Women in senior sourcing positons.
Confirmed Speakers for this event include:
- Giuli Pegolo - VP of IT Operations, WSIB
- Alison James - SVP Technology Operations, CIBC
- Yasemin Sezer - Head of Technology, LTI
- Janet Dsouza - Director of Strategic Sourcing, TCS
- Betty Rhiger - Partner, Deloitte Canada
- Julie Sullivan - Partner, KPMG
More speakers to be announced soon.
We would like to thank our Event Sponsors for helping make this event possible. Thank you CIBC & TCS !
Alison James - SVP Technology Operations, CIBC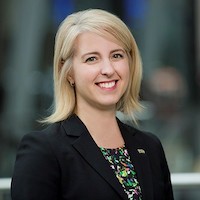 Alison James leads CIBC's Technology Operations team. She manages a global team located across North America, Central America, Europe and Asia. Alison joined CIBC in 2010 from Canadian Tire, where she was Vice President, Infrastructure Operations. Her other roles at Canadian Tire included Technology, Retail Strategy, New Concept Development, and the Petroleum division. Alison has spent the last 8 years at the bank in Technology roles including Vice President, Cards, Fraud & Collections Technology and Vice President, Infrastructure Client Services.
Alison began her career at TD Canada Trust where she worked in the Retail Bank division and Alternate Channels. Alison volunteers every year as the co-Chair of the Technology and Operations United Way campaign.
She holds an MBA from the Richard Ivey School of Business at the University of Western Ontario and lives in Toronto with her husband and son
Giuli Pegolo - VP of IT Operations, WSIB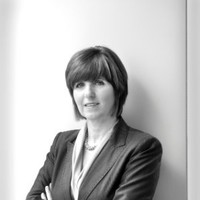 Giuli is the VP of IT Operations at WSIB. She is responsible for all IT Operations, specifically Infrastructure, service management and end user services, IT security and Production support and control. Giuli is responsible for several significantly critical and complex projects, such as the migration of all applications and infrastructure from WSIB's Data Centre to a vendor managed Data Centre, implementation of ServiceNow and migration to O365.
Previous to WSIB, Giuli had spent all of her career in IT consulting and has led number of large complex transformation projects both in the public and private sector.
Giuli graduated from the University of Toronto with a degree in Industrial Engineering. She is a Professional Engineer and is a member of APEO.
Yasemin Sezer - Head of Technology, LTI
Yasemin Sezer has been with LTI Canada and its predecessor organizations Citigroup, Unisen and AGF for over 15 years and currently heads technology delivery organization. She is responsible for end-to-end delivery of technology solutions spanning Architecture, Business Analysis, Development, Testing and PMO both in Canada and globally. Yasemin oversees delivery of solutions for Transfer Agency applications for Wealth/Asset Management in a SaaS model, Big Data/AIM solutions for Reporting and Analytics, Web Services, Digital Case and Content Management solution, Client and Advisor Portals, Digital Transformation and Automation solutions for both Business and IT. Yasemin has taken the organization through full transformation in the last 3 years driving significant improvements in quality, client satisfaction and full automation of SDLC. Yasemin has a B.Sc. in Electronic Engineering from Bosphorus University in Istanbul.
Betty Rhiger - Partner, Deloitte Canada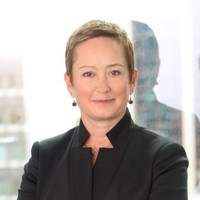 Betty Rhiger possesses a unique mix of over 20 years of global services industry supply side and advisory expertise. She excels in creatively adapting traditional methodologies to help clients make informed decisions around their long-term strategies and objectives, delivery models, and use of disruptive technologies. And her experience in working for service providers gives her the insider's insights necessary to help clients fully understand third parties' proposed solutions and negotiating strategies. She is also adept at quickly sensing company cultures and adjusting her teams' approaches to align with those of her clients. Her primary focuses are on helping Global 1000 banking, financial services, energy and utilities companies located in Canada achieve next generation IT and F&A process excellence.
Julie Sullivan - National Lead Partner, Shared Services and Outsourcing, KPMG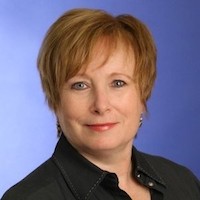 Julie has several years of experience helping companies design and deliver business services through the creation of centres of expertise, shared service organizations and the optimization of the value of their third party agreements. She is the National Partner Lead for Shared Services and Outsourcing. Julie has advised on a wide range of large technology (ADM), human resources, facilities management, ITO and BPO outsourcing deals, from strategy assessment through to implementation. She has helped companies develop and launch centres of excellence in the areas of shared services, vendor management, outsourcing, and business process management. Additionally, she has assisted major corporations in restructuring/designing governance organizations, policies, methodology and practices as well as coaching and training governance personnel.
Janet Dsouza - Principal, Strategic Sourcing, Tata Consultancy Services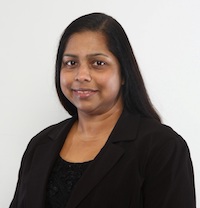 Over the last 5 years Janet has lead large and complex transformational technology initiatives for TCS in Canada, with a proven track record of consistently delivering results, and with high customer loyalty.
A seasoned executive with more than 15 years consulting experience, Janet's expertise lies in helping large enterprises compete in a rapidly digitizing world.
Before joining TCS, Janet held various roles at companies such as Scotiabank, KPMG and Avanade.
5:00 to 6:00 pm: Registration & Networking Cocktails
6:00 to 7:00 pm: Open Panel Discussion
7:00 to 7:30 pm: Closing Remarks & Networking
Goodman's LLP
333 Bay St #3400
Toronto, ON
M5H 2S7
Select number of tickets and Click on the orange Register button below to register for the event.
NOTE: You must be logged in to register as a CORE member.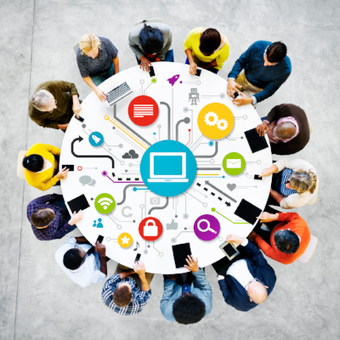 Bay Adelaide Centre, 333 Bay St #3400, Toronto, ON M5H 2R2, Canada