Event Details
Service providers play a significant role in our business today. Understanding how we select those service providers can have a real impact on how successful those relationships are and all of the related consequences associated with that engagement.

Enterprise Design Thinking is a different approach to solving business problems. Taking a user-centric view to the initial need of why and what we need a service provide for, allows organizations the opportunity to think through all of the different touchpoints involved. This includes understanding all of the stakeholders, defining the actual needs statement and creating an action plan for selecting the service provider that is right for your organization.
Valerie Egginton, Global Technology Services - IBM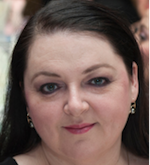 Valerie Egginton is a certified Executive Consultant and is the Design Integration and Consulting Executive with the Office of the Chief Technology Officer in IBM Canada. Valerie has more than 20 years' experience in Canadian business having focused on business resiliency for close to 18 of those years, and more recently aligned with Services Innovation with a team of Enterprise Design Thinking practitioners.
Valerie leads a team of consultants that bring the Enterprise Design Thinking methodology and its related activities to different teams within IBM and their clients. Understanding the user-centric perspective to solving business problems through technology and processes through innovation and transformation.
Sai Pogululru, Enterprise API Development & Integration - TD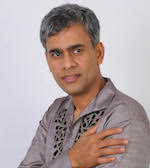 Sai Pogululru is a seasoned executive with 30 years' of global experience, who has held several leadership positions within Technology Services firms, large Financial Services organizations, and Startups. He is a successful entrepreneur and continues to advise and mentor startups.
Sai currently leads a Technology team within TD focused on rapidly delivering Innovative capabilities in API/Microservices leveraging Cloud. Sai is an avid advocate of Design Thinking, Lean and Agile.
Sai's hobbies include: Yoga, Acting, Script Writing, Mentoring and Teaching.
Richard Corley , Partner - Goodmans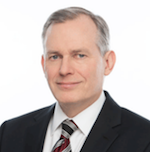 Richard Corley is a Partner at Goodmans and leads the Outsourcing and Cleantech practices. He has more than 25 years of experience working closely with technology companies in Canada. He has acted as lead counsel to major corporations in complex outsourcing transactions, joint ventures, technology acquisitions and licensing, cleantech transactions, and in a variety of other technology-related commercial and corporate law matters. He was recently named a member of Canada's 2016 Clean50, a program honouring leaders who are advancing the cause of sustainability in Canada.
Ariana Shadlyn, Manager, Design Research & Strategy, Doblin - Deloitte
Ariana is a designer with a craving to go deep and untangle complexity. Her concentration is in understanding how people think, how they feel, what they say, and what they do – then using those insights to create meaningful experiences. With a background that straddles visual design and business, Ariana leverage methods from both fields to design desirable, feasible, and viable solutions for my clients.
Over the course of her career, Ariana has: developed primary health care solutions for low-income communities in India, prototyped new business models to provide cleaning solutions to bottom of the pyramid consumers, conceptualized and built large scale displays for retail experiences, coordinated art programs for children, and reimagined the future of insurance in Canada.
Outside of the office you can find Ariana tending to her assortment of plants, DIYing furniture, or tearing up the field hockey turf.
Goodmans LLP
Bay Adelaide Centre,
Bay Adelaide Centre, 333 Bay St #3400, Toronto, ON M5H 2S7
8:00 – 8:30: Breakfast
8:30 to 9:15: Presentations, questions and discussion
9:15 – 9:30: Break
9:30 to 10:15: Panel Discussion
Select number of tickets and Click on the orange Register button below to register for the event.
NOTE: You must be logged in to register as a CORE member.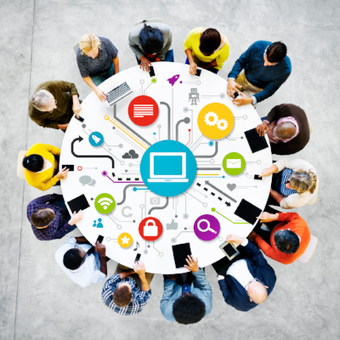 333 Bay St #3400, Toronto, ON M5H 2S7