Event Details
Join us where we will deep dive and learn how to Amplify your business outcomes, with Data and Machine Learning
Enabling a data driven organization that can transform capabilities through the application of Cognitive/ML and NLP. AI's growth was stunted in the past, often due to the limited availability of data in real-time and near real-time, and further restrained due to inability to analyze large datasets in seconds for learning.
Advancements and ongoing organizational investment in high-volume and high-velocity data strategies, is enabling AI algorithms for business-process improvements and enhanced decision making.
For this session, we are pleased to welcome Aneesh Ramani and Jana Nagulan from LTI as our keynote speakers.
Murali Nair - Vice President - Digital Solutions, LTI Canada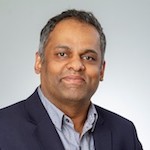 Murali has more than 18 years of track record in the banking and finance industry, having managed enterprise-wide and global IT programs across geographies. His focus over the past 10 years has been on building solutions catering to North American Clients, and more recently on applying technology innovations that include data, analytics, visualization, robotics, natural language processing and cognitive solutions.
Jana Nagulan – Director, Product & Solutions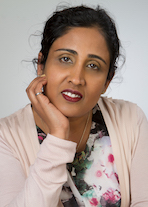 Jana Nagulan is a senior manager within the Product team at LTI Canada, known for its trademark recordkeeping product, Unitrax. Jana has over 12 years' experience engaging with some of the largest insurance companies, banks and wealth management firms in Canada and abroad. Jana works closely with our customers on new product innovation, enhancing the customer experience & operational efficiencies across the insurance and wealth management domain. As part of the LTI product team, Jana hosts and manages recurring customer forums where new product features, business needs & issues are raised, discussed and solutioned. As part of LTI, a global technology solutions provider, Jana also participates in insurance and wealth technology engagements around the world, sharing her Canadian domain expertise, and bringing a global perspective back to the solutions that we provide in Canada. Her positive energy and passion to solve may one day lead to a fintech startup.
8:00 – 8:30: Breakfast
8:30 to 9:15: Presentations, questions and discussion
9:15 – 9:30: Break
9:30 to 10:15: Panel Discussion
Select number of tickets and Click on the orange Register button below to register for the event.
NOTE: You must be logged in to register as a CORE member.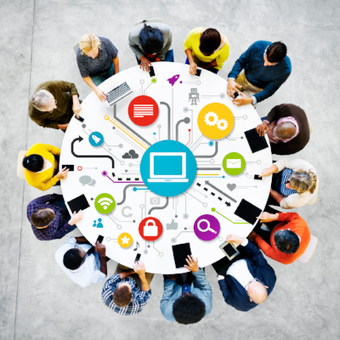 Torys 79 Wellington St W #3300, Toronto, ON M5K 1N2, Canada