Event Details
As the surge to remote work continues, the opportunity for enterprises to rethink how they source and execute with talent is greater than ever. While the gig economy is widely adopted via popular B2C applications like Uber, Airbnb, and Postmates, most enterprises have yet to tap the exponential talent pool available to their organizations.
Join this discussion to learn how enterprise leaders are ramping and scaling on-demand, remote talent platforms to help their organizations execute and innovate with more velocity. Topics and takeaways will include:
The spectrum of on-demand talent - What can be done?
Structuring your enterprise and team to execute with gig economy labor
Enterprise case studies in technology, content, data science, and more
The resilient enterprise is creating a future of work that effectively blends traditional and on-demand labor to produce like never before. Join Clinton Bonner, VP at Topcoder as he shares the possibilities and the real-world work remote, virtual talent is delivering today.
Clinton Bonner - VP, Topcoder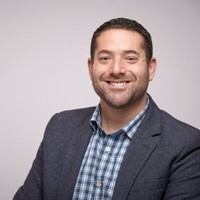 Marketing and Partnerships executive focused on shining light on our customer's success. Brand, content, demand-gen lead that is a passionate creative and positive force for getting things done.

Personal:
Married, father of two. A family guy who aspires to make funny content and do right.

Comedic Script Writer, Producer, Editor, and Actor. Co-Creator of TnT Dynamite Thursdays, sketch comedy #ForTheMassives

Contributor to the best Seattle Seahawks podcasts on the planet - the Sea Hawkers Podcast and Field Gulls - Go 'Hawks!!!

Published Writer for various online magazines, blogs, and several books on Crowdsourcing, WordPress Blogging and Open Innovation Strategy.
Select number of tickets and Click on the orange Register button below to register for the event.
NOTE: You must be logged in to register as a CORE member.