Event Details
*NOTE: Members must be logged in to access complimentary registration*
Workshop: Outcomes Based Partnerships
In outcome-based deals, the service providers are compensated on the services they provide for clients, but based on business outcomes delivered. The buy-side client defines what the desired business outcomes are, and the service provider defines and selects how to deliver the services. Typically, this requires providers to make material investments in transforming the historical labour intensive and error prone manually driven processes to new technology driven applications.
If you or your organization is looking at exploring Outcomes based Partnerships, join us on October 29th where Core & Merit Outsourcing Advisors will be delivering an interactive member-only (on-line zoom based) workshop where we will discuss:
The experiences of the participants in the movement to outcomes
Success stories and typical challenges you should anticipate
Examples of outcome-based Partnerships
In preparation for the workshop, each participant will be asked to complete a Survey around Outcomes to create a framework for the discussion.
Objectives:
The objective of this workshop is for each participant to walk away with some new ideas on how to frame their current third-party relationships and better understand if an outcome-based partnership could be a benefit to your organization
Session Lead:
This 90-minute session will be led by Michael Hart of Merit Outsourcing Advisors. Michael is long time CORE member and part of CORE's Faculty of Education.
Note:
We will limit the number of participants per session to promote and open discussion, and give everyone the chance to remain un-muted and ready to ask questions
If sessions are full we will look to add additional time slots in the near future
This session is reserved for Core members only
This workshop will be run virtually.
Michael Hart, Managing Partner, Merit Outsourcing Advisors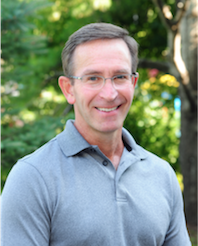 Michael is the Managing Partner for Merit Outsourcing Advisors, a leading Canadian Sourcing Advisory firm. Prior to his current leadership role, he was in the outsourcing practise at Deloitte, PricewaterhouseCoopers Consulting and IBM. His expertise is focused on developing business process and IT sourcing strategies, outsourcing deal investigation, providing transaction leadership, structuring offshore service delivery, advising clients on outsourcing re-negotiation strategies, building effective outsourcing governance and vendor management models, and services delivery optimization strategies.

He is an elite sourcing advisor, with a strong working knowledge of Application Management Services, Human Resources, Customer Care, Finance & Administration, Procurement/Strategic Sourcing, Information Technology Infrastructure and other business processes.

Michael has a Master of Business Administration in Marketing from Schulich School of Business, York University in Toronto. He is a frequent speaker at outsourcing and sourcing industry events, including: Centre for Outsourcing Research & Education (CORE), The Canadian Institute, Schulich School of Business, Project Management Institute and the Canadian IT Law Association.
Select number of tickets and Click on the orange Register button below to register for the event.
NOTE: You must be logged in to register as a CORE member.