Event Details
*** Due to the current COVID-19 outbreak, this event is cancelled. We are continuing to monitor the current situation and will re-schedule this event as soon as possible ***
Women In Sourcing 2020 : Evening Networking Event
Core is excited to return for our Second Annual Women in Sourcing networking event !
Last year we hosted 100+ individuals from 25+ organizations and we are proud to say it was our highest rated event of our calendar year.
This evening cocktail event will bring together sourcing leaders from different organizations and feature a panel of senior women discussing opportunities and the state of the sourcing market. They will share details of their own career path and lessons learned while taking questions from the audience, and provide an overview of what organizations are doing to promote more Women in senior sourcing positions.
Confirmed Speakers for this event include:
- Tina Allan - President and Board Member, LTI Canada
- Karen Price - Senior Director Strategic and International Sourcing, CIBC
- Wendy Gross, Partner at Osler, Hoskin & Harcourt LLP
- Sharon Sauve, Director, IBM Technology Services
- Julie Sullivan - National Lead Partner Shared Services and Outsourcing, KPMG
- Tracee Schmidt - Executive Director, BC Provincial Government
- Christine Knott - Managing Director, Citisoft Canada
More speakers to be announced soon.
We would like to thank our Event Sponsors for helping make this event possible. Thank you CIBC, IBM, TCS & LTI!
Tina Allan - President and Board Member, LTI Canada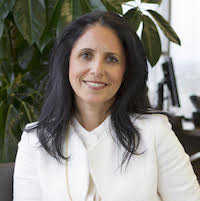 Tina is President and Board Member of LTI Canada, a wholly owned subsidiary of LTI, a leading global digital solutions organization. Tina has spent the past 30+ years of her career within the Canadian marketplace focusing on client advocacy and enabling an engaged workforce. She is accountable to build, lead and direct strategy for the banking and financial services business in Canada. Delighting customers, empowering leadership and delivering value to the industry is what fuels the energy and enthusiasm Tina brings to the role. Her extensive experience provides vision and strategic leadership that promotes accelerated organizational growth, increased market share and delivering value our customers expect. Tina's demonstration of personal commitment to the highest standard of integrity and leading successful teams is an example of her leadership capabilities and her dedication to the franchise, its people and her customers.
Karen Price - Senior Director, Strategic and International Sourcing, CIBC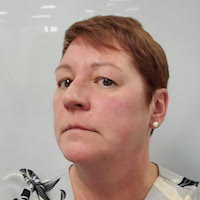 Karen Price is the Senior Director responsible for International and CIBC Square related procurements. Karen is responsible for leading strategic and complex initiatives including: sourcing strategy development; sourcing execution; development and successful completion of negotiations; and establishment of vendor governance structures.
Karen has 10+ years of leading Sourcing and Procurement teams with private and public sector companies including Bank of America, ABN Amro Bank, eHealth Ontario and WSIB. Karen's experience includes strategic sourcing, outsourcing and vendor management.
Karen's exceptional analytical skills, ability to identify process improvements, and a strong control focus have repeatedly made her a key participant and leader on transformational initiatives. Karen is a qualified CPA, CA.
Sharon Sauve - Director, IBM Technology Services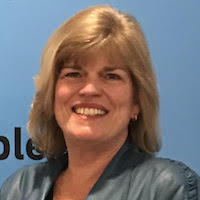 Sharon Sauve joined IBM Canada in 1987 and has spent her career in key roles in IBM Global Technology Services. Currently, Sharon is an IBM Executive accountable for the relationship and delivery of infrastructure services including sales, service, support and maintenance, at one of Canada's major financial institutions. Sharon also has an advisory role across other Canadian clients, with the focus on ensuring that IBM is continually demonstrating value and building trust and confidence with IBM's capabilities and services. Sharon has significant experience in building effective organizations, solving complex business issues and establishing strong customer and partner relationships at all levels within an organization. Delivery excellence and approaching delivery from the client's business perspective is her priority.
Wendy Gross, Partner at Osler, Hoskin & Harcourt LLP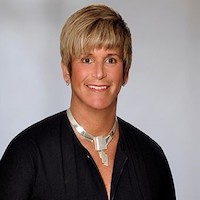 Wendy is Chair of Osler's Technology Group. She specializes in outsourcing and other complex strategic transactions relating to technology and business processes, and also advises clients on related regulatory and other legal issues, with a particular emphasis on the following areas: outsourcing (including OSFI B-10 compliance); payment systems and networks; cloud computing; artificial intelligence (AI); blockchain and other disruptive and emerging technologies, fintech transactions, privacy and data protection; public and private procurement; e-commerce; social media; consumer protection; and intellectual property protection and licensing. Wendy has extensive experience advising financial institutions, retailers, and technology, transportation, energy, telecommunications, and life sciences companies in these areas. She is also recognized in The Lexpert/American Lawyer Guide to the Leading 500 Layers in Canada, Chambers Global (Band 1), Chambers Canada (Band 1), Who's Who legal and The Best Lawyers in Canada. Wendy has been recognized as a Star Lawyer by Acritas Stars. She became a member of the Ontario Bar in 1993.
Julie Sullivan - National Lead Partner, Shared Services and Outsourcing, KPMG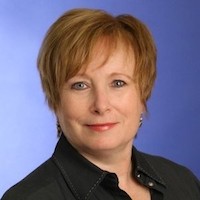 Julie has several years of experience helping companies design and deliver business services through the creation of centres of expertise, shared service organizations and the optimization of the value of their third party agreements. She is the National Partner Lead for Shared Services and Outsourcing. Julie has advised on a wide range of large technology (ADM), human resources, facilities management, ITO and BPO outsourcing deals, from strategy assessment through to implementation. She has helped companies develop and launch centres of excellence in the areas of shared services, vendor management, outsourcing, and business process management. Additionally, she has assisted major corporations in restructuring/ designing governance organizations, policies, methodology and practices as well as coaching and training governance personnel.
Christine Knott, Managing Director, Citisoft Canada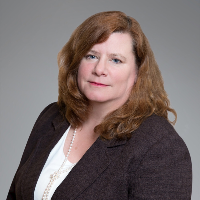 Christine Knott is a Citisoft Managing Director with over 29 years of experience in consulting and maintaining client relationships for the investment management industry. Christine supports the advisory needs of Citisoft's global client base and is responsible for growing the North American consulting practice with a specific focus on the Canadian marketplace. She has strong analytical, mathematical, technical and project management capabilities and superior track record in creating new teams, new processes and new services.
5:00 to 6:15 pm: Registration & Networking Reception
6:15 to 7:30 pm: Open Panel Discussion
7:30 to 8:00 pm: Closing Remarks & Networking
Osler, Hoskin & Harcourt LLP
First Canadian Place
100 King St West, 63rd floor
Toronto, ON M5X 1B8
Select number of tickets and Click on the orange Register button below to register for the event.
NOTE: You must be logged in to register as a Core member for complimentary tickets!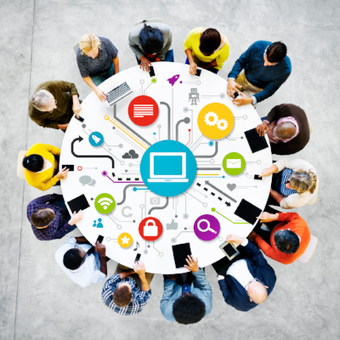 100 King St W, Toronto, ON M5X 1B8, Canada