Event Details
When you see the SOC2 certification, it embows a sense of confidence that the supplier will keep your data secure. What you don't see is how they get to that point. The dirty side of compliance. The pain of getting certified but also keeping that certification year after year.
If you or your organization is interested in hearing more about "The Dirty side of SOC", join us on October 14th where CORE and Quartet will be delivering an interactive member-only workshop where we will discuss:
Real cost of getting SOC2 certified
Cost of staying compliant
Organizational change as a result of getting certified
How SOC2 stacks up in the compliance landscape
In preparation for the workshop, each participant will be asked to complete a survey, with participants' answers helping frame the discussion in the session.
Objectives
To give participants a realistic sense of both what's involved in getting SOC2 certified and what it takes to stay compliant.
Session Lead
Rob Bracey & Andrew Walsh from Quartet Service will talk you through their experience in passing three SOC2 audits and what is required to stay compliant every year. Quartet Service is a boutique IT service provider based in Toronto. Their size (40 staff) has allowed them to become the flexible alternative to the larger providers of IT services in the Canadian market.
Robert Bracey (Quartet) - CEO and President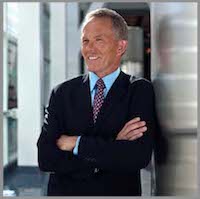 Robert Bracey is the CEO and President of Quartet Service Inc.. In addition to being Director of CameronHelps/Team Unbreakable (a youth suicide awareness and prevention organization), Rob also serves on the board of CODE (an international agency focused on advancing literature and education in some of the world's regions in greatest need). Rob has over 35 years of experience in consulting, management and sales including roles at Nortel, Coopers & Lybrand and several boutique financial firms. He has also served as the Co-President of Venture Tech Network (VTN), North America's biggest IT service provider association. Rob has had entrepreneurial experience in Japan, the former Soviet Union and Australia. He was the former President of the Canada Japan Society in Toronto and served on the board of Big Brothers Big Sisters of Canada. He taught at Western's Business School and co-authored a leading text book while teaching at the University of Toronto. Mr. Bracey earned an Honors Degree in Business Administration from the University of Western Ontario and an MBA in Japanese from one of Japan's leading universities. His MBA was completed under full academic scholarship.
Andrew Walsh: Quartet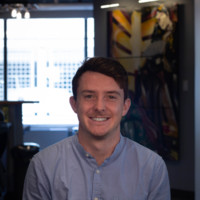 Andrew is an experienced IT consultant who heads up the consulting practice at Quartet. Before moving to Canada, he graduated with first-class honors in both his undergrad (Business) and masters (IT), and began his professional career specialising on the Microsoft stack as a consultant. His move to Canada and time at Quartet has seen him move out of project delivery and focus on business development.
Select number of tickets and Click on the orange Register button below to register for the event.
NOTE: You must be logged in to register as a CORE member.