Event Details
*Note: Members must be logged in to access complimentary registration*
Workshop: Repatriating and/or Reshoring Outsourced Services – Validate Services Chosen, Approach Envisioned and Expected Outcomes
Coming out of a major disruption, more and more organizations are discussing repatriation and/or reshoring options to fix current service disruption and to reduce risk of future disruption for currently Outsourced Services. Some organizations are realizing a new-normal and what to take back control and transform the services.
If you or your organization is looking at exploring repatriation and/or reshoring, join us on October 8th where Core & R3P will be delivering an "interactive members only" workshop where we will discuss:
Review recent Canadian service disruptions and associated repatriations.
Identify/validate "at risk" outsourced/offshored services via a third-party risk and location risk profiling; short-list candidates for repatriation/reshore.
Overview of key repatriation scenarios: urgent/reactive, proactive/like4beter and strategic transformation will be characterized and contrasted.
Workshop repatriation scenario classification of short-list services, as well as, key decisions, considerations and expectations of each scenario
In order to shape the discussion, each participant will be asked to complete a questionnaire in advance of the discussion to provide a better understanding of your backgrounds and scenarios of interest.
Objectives:
The participants will be able to go back to their own organization to classify repatriation scenario, approach and characterize size/scope and approximate repatriation timeline.
The participants will better understand the repatriation approaches associated with urgent/reactive, proactive/Like4Better and strategic transformation; as well as other key decisions and considerations
Session Leads: This workshop will be facilitated by Grant Geminiuc (R3P Advisors) and John Sariyannis (former VP IT Operations Scotiabank)
Note:
We will limit the number of participants per session to promote and open discussion, and give everyone the chance to remain un-muted and ready to ask questions
If sessions fill up we will look to add additional time slots in the near future
This session is reserved for Core members only
This session is virtual and will be run using Webex
Grant Geminiuc, IT Executive Consultant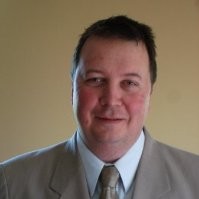 Grant Geminiuc is an Executive Consultant / Interim Executive within global enterprise IT infrastructure, ITO/BPO outsourcing, governance and third party risk management. data center consolidations, shared services, JVC, M&A and Tech startup ecosystem. Grant has spent a good part of the last decade as chief advisor and program executive for Scotiabank's GTS2020. He successfully led the transformation of a decentralized, frugal technology laggard with 100+ data centers sprawling across 55 countries into a global-regional operating model with a transformed $1B outsourcing arrangement, global modern technology architecture & operations framework and toolsets, within a small set of Tier 3 high performance Data Centers.
Prior to Scotiabank, he led the IT restructuring at Shoppers Drug Mart as Interim SVP/CIO, where he restructured $500MM of contracts, realigned strategic programs, and led several M&As, JVC and a large outsourcing deal. As Managing Director at Bearingpoint, Grant led the Enterprise IT Infrastructure practice for Financial Services in Canada, where he oversaw many advisory engagements for SVP IT Infrastructure at the Big Canadian Banks. However, his main client was TD, where over the course of 3 years, led 3 large $1B outsourcing deals for IT infrastructure (IBM), ABM ITO/BPO (HP) and VISA (TSYS). Grant shared his experience and expertise by splitting his time on large IT infrastructure outsourcing deals across American Banks. Grant helps F100 clients in Financial Services, Retail and Energy, to leverage 3rd party capabilities, such as cloud,outsourcers and M&A, as well as innovative technology, service and business models to reduce OpEx and improve services.
Throughout his 30 year career, Grant has been a transformational force for many clients, with operations in China, India, LATAM and the Caribbean, a few key accounts include: Scotiabank, TD Bank, BMO, Forresters, Shoppers Drug Mart, Rogers, Famous Players Theatres, Chrysler, Union Energy, Brookfield, Baker & McKenzie, and OLGC. In addition to his client work, Grant contributes his expertise and time to IDC, Gartner, CORE & Everest research reports on the Canadian market, delivers executive education, publishes blogs weekly and speaks at various venues monthly.
Mr. Geminiuc received a BMATH in Computer Science and Business Admin from U of Waterloo in 1991. His school was funded by a BNR research scholarship in multimedia communications within Systems Design Engineering. After his degree, Grant designed and built out global WAN and email networks for LinkAge Inc (sold to Microsoft). Mr. Geminiuc, then launched a software product company - MessageWare that quitely has 5M+ global users, and a IT services company that was sold to LGS/IBM in 1998.
Select number of tickets and Click on the orange Register button below to register for the event.
NOTE: You must be logged in to register as a CORE member.